The Fulbright Specialist Program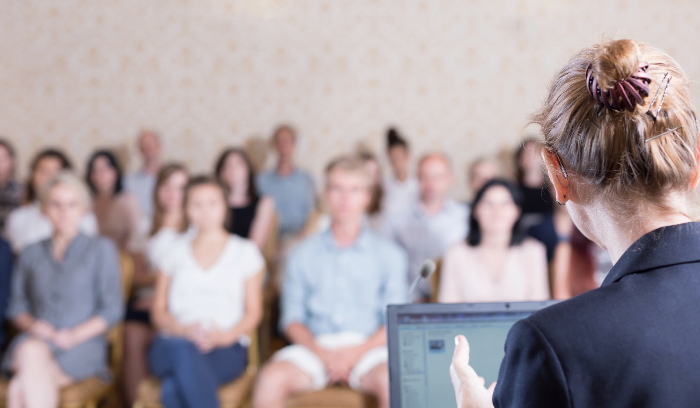 The Fulbright Specialist Program promotes linkages between U.S. academics and professionals and their counterparts at host institutions in Romania. The program is designed to award grants to qualified U.S. faculty and professionals, in select disciplines, to engage in short-term collaborative projects at host institutions which initiate these projects.
The program is administered by World Learning. To learn more about how Fulbright Specialist projects are developed and administered, please see: https://fulbrightspecialist.worldlearning.org/program-timeline.
To participate in the program, host institutions must develop and submit project proposals, and U.S. experts must apply to join the Fulbright Specialist Roster.
Eligibility Requirements for Host Institutions
Institutions that may be eligible to request a Fulbright Specialist include, but are not limited to:
• Institutions of Higher Education
• Government Institutions (ministries or agencies, courts, parliamentary or congressional bodies)
• Cultural Institutions (conservatories, museums, etc.)
• Non-Governmental Organizations including non-partisan, issue-centered institutions and think tanks
• Medical Institutions (public health organizations, teaching hospitals, etc.)
Eligible Project Activities
The Fulbright Specialist Program encourages host institutions to tailor projects to their own needs. However, all projects should have an education or training focus. Due to the short-term nature of the exchange, projects should have concrete objectives that can be achieved over the course of the Specialist's visit. Past Specialists have supported host institutions by conducting activities such as:
• Delivering a seminar or workshop
• Consulting on faculty or workforce development
• Developing academic or training curricula and materials
• Lecturing at the graduate or undergraduate level
• Conducting needs assessments or evaluations for a program or institution
How to Apply
► IF YOU ARE AN AMERICAN SPECIALIST
American specialists interested in participating in the Fulbright Specialist Program should follow the instructions on the World Learning website: https://fulbrightspecialist.worldlearning.org/specialist-application-process
► IF YOU ARE A ROMANIAN INSTITUTION
Romanian institutions interested in inviting an American Specialist should check the eligibility requirements here. Interested Romanian host institutions are also invited to visit the FAQ section on the World Learning website: https://fulbrightspecialist.worldlearning.org/faqs-institutions/.
Contact person @ Romanian-U.S. Fulbright Commission
Mihai Moroiu
American Program Director
E-mail: mihai.moroiu@fulbright.ro